Hosted PBX
---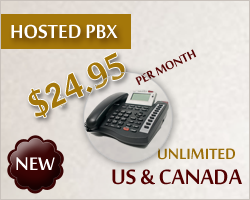 Hosted PBX system offers the delivery of PBX functionally as a service which is available over the Public Switched Telephone Network (PSTN) and/or the internet.
If you are in dire need of a full suite of modern phone system features, you are definitely in the right place. Hosted PBX is provided by Tele1ten for all size of business. Hosted PBX is what we offer here as Software as a Service (SaaS) solutions. Such services have been proved to be the most cost-effective aspect whenever your business is highly distributed. It also provides some of the most advanced services which hide all sorts of technical complexity you are suffering from.
Hosted PBX service allows the employees to provide work from their home or remote places through their cell phones which are linked to the same office telephone system. This system will allow you to transfer a particular caller while you have put them on hold with a waiting tune, and afterwards, you have to set up conference calls or get the phone answered by an automated assistant who will provide access to various departments.
Hosted PBX manages the following process automatically:
Routing calls with conferences and call records.
Handling calls with holds and transfers.
Allowing more than one person to be reached from a single business number.
Incoming calls which have not been picked up immediately is managed.
Voicemail services along with faxes, automated greetings or messages are also provided by this service.
Transfer of phone calls to the first available person is also provided here Hosted PBX also provides all standard phone system but there are some unique features which makes its user smarter than the phone system users.
Unique features of hosted PBX:
Fused messaging – Voice, e-mail, fax communications into the same system is available here.
Find me – It lets you to set different call treatments depending on the callers.
Auto attendants – Greet incoming calls and also help the route callers to their suitable destinations.
Synchronized ringing – It will ring several numbers one after another.
Call logs – Get the overall details of your recent calls that are missed, received and sent.