Business Phone Service
---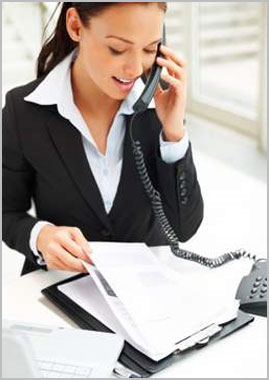 Tele1Ten Inc. is recognized as the best commercial and residential telecommunication company, which reaches out to a large number of subscribers. We dedicate this success to our committed telecom experts and dedicated back office support team to bring about Tele1Ten Advantage™ - a versatile product line which aptly caters all kinds of voice and data communication needs.
Whether it is about designing a product or including a new service, Tele1Ten lays adequate stress on user-friendliness, cost-effectiveness and reliability, the prerequisites for every business today. Provided simplified management and maintenance with flexible and advanced features, our product line becomes a handy resource for enterprises.
Some notable attributes of Tele1Ten Advantage™ for business are:
Unlimited Inbound & Local Calls
Free Long Distance call packages
Registered Local, Remote & International Numbers
911 Emergency Compliance / 411 Listening
Toll Free Numbers
Dedicated high quality Fax
Multi Locational Network
Voice Mail (Individuals & Group)
Caller ID arrangement
Call Waiting/Rollover, Call Conferencing, Call Forwarding
Conference Bridge
One Touch Dialing
Compatible with existing IP Trunk systems
Compatible with most Legacy Trunk Systems
Online Account Management
Automated Billing System
We have equipped our Tele1Ten Advantage™ with a special feature know as QoS or Quality of Sound to enhance the quality of all the telephonic and internet you use. There is also a virtual network globally connected to streamline our services.
As a sensible entrepreneur, you must have the AMAP or Advantage Multi Access Point Network at your workplace. This facility facilitates quality of service by tracking and tracing the system from any point on data path.
A special privilege comes to you - our prestigious Tele1Ten Advantage™ subscriber – by way of President's Club membership. This membership entitles you to –
Offer surplus long distance services for free.
Provide residential services slashed prices to your team members and business associates.
Host websites and emails for free.
Offer eFax at no cost.
Discount other international and domestic services.